Welcome to Maggie's Picture Gallery!
Click on any picture for a larger view.

A sleeping Beauty! (pic taken at home, Jul. 31st)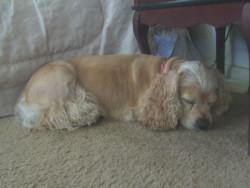 The pictures below were taken at the dog beach on July 31st, 2003!

Here's Maggie guarding our stuff at the dog run!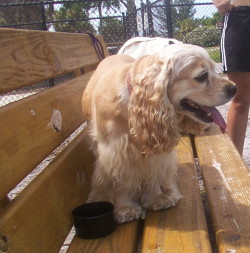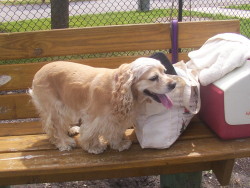 Swim, Swim, Play, Play, Swim...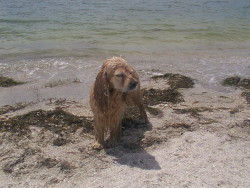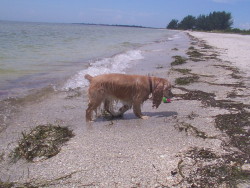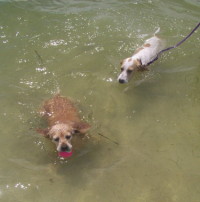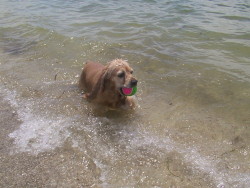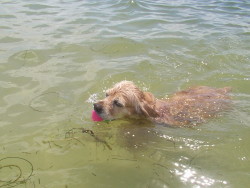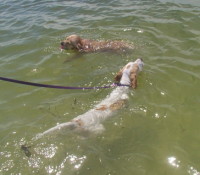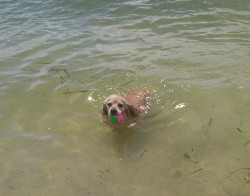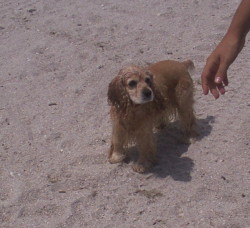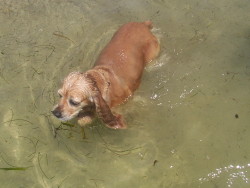 My beautiful Girl!