Welcome to Maggie's Picture Gallery!
Click on any picture for a larger view.

The pictures below were taken on March 2003, at "Maggie's Park"!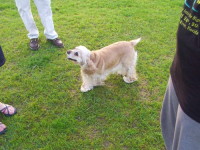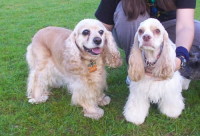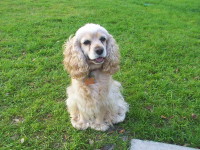 You can see more pictures of Maggie at the dog park Here!

Maggie had a boboo on her ear, it wasn't very bad, but she scratched too much, so we had to put this collar on her for faster healing, her ear is now back to normal! These pictues were taken on April 2003.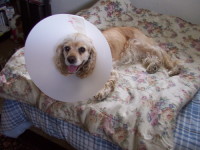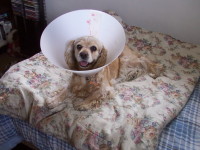 Below are Maggie's Easter pictures!!
It was sunny, so I had a hard time keeping her eyes open! Needless to say she was very bored aswell!