M u r p h y
(Spartan Sweet Revenge)

Murphy is a beautiful 3 year old black and tan American Cocker Spaniel.
He lives with his mommy Gillian Hartlan in Herefordshire, England.
Murphy is a lovely boy, very friendly, loyal and trusting and a sheer joy to own.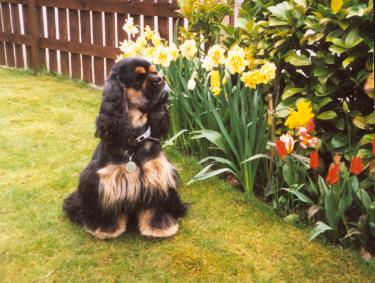 M u r p h y

Murphy, is a blue roan and tan English Cocker Spaniel born July 22, 2000 just outside of Cleveland Ohio.
He now lives in North Vancouver, BC, Canada.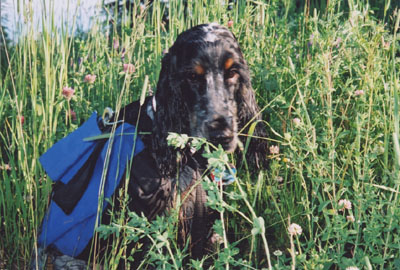 Visit Murphy's Website!



B a i l e y
(Bailey's Irish Cream)

This is Bailey a red English Cocker Spaniel born in Sevilla, Spain on February 23, 1994.
He was adopted from the SWECAS Rescue Organization.
Now he lives with his mommy Heather Lundquist in Sweden.


Visit Bailey's Website.



P o p p y
(Wellwood Fizzy Pop)

Poppy is a blue roan English Cocker Spaniel living in Coventry, UK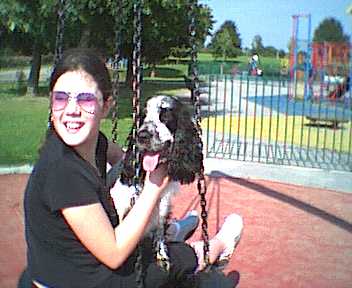 D a f f n e y

Daffney she is a buff and white American Cocker Spaniel.
Daffney lives in Atasocsa, Texas with her Mommy, Daddy, sister, brothers and her farm animal friends that consist of a cow, steers, goat, rabbit and two house cats.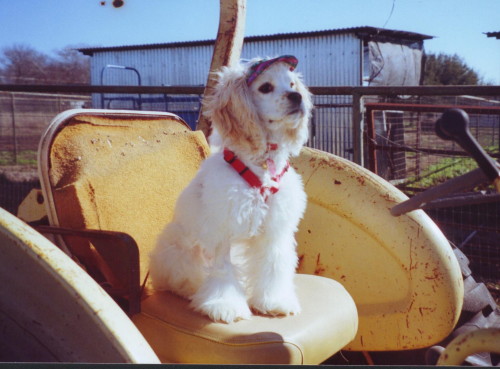 Visit Daffney's Webshots!



M o l l y

Molly is a blue roan English Cocker Spaniel. living in Scotland. She was born on 6 December 2000.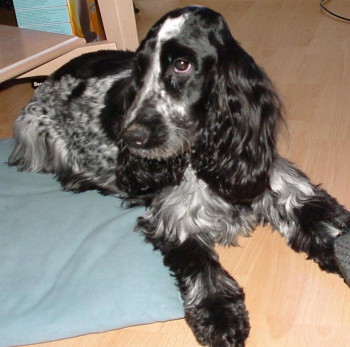 Visit Molly's Website!



S a n t a n a

Santana is a cute black American Cocker Spaniel. She was born on May 28th 1994 and lives in Vancouver, British Columbia, Canada.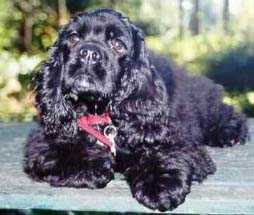 Visit Santana's Page!